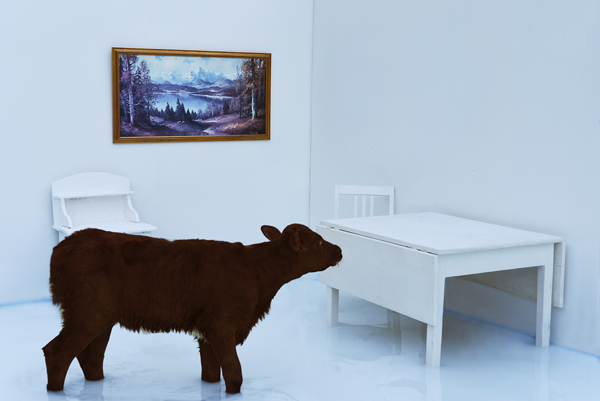 Animal Story av Gjert Rognli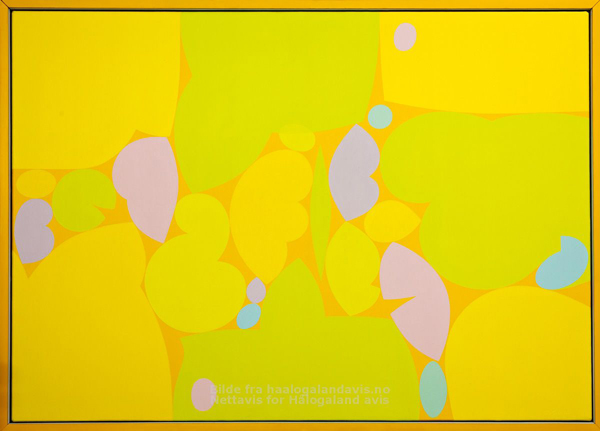 Soltegn mot høsten av Alf Magne Salo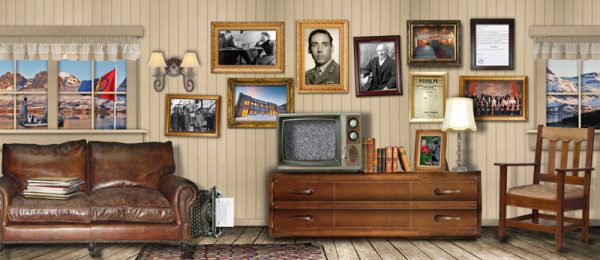 Fra utstillingen mii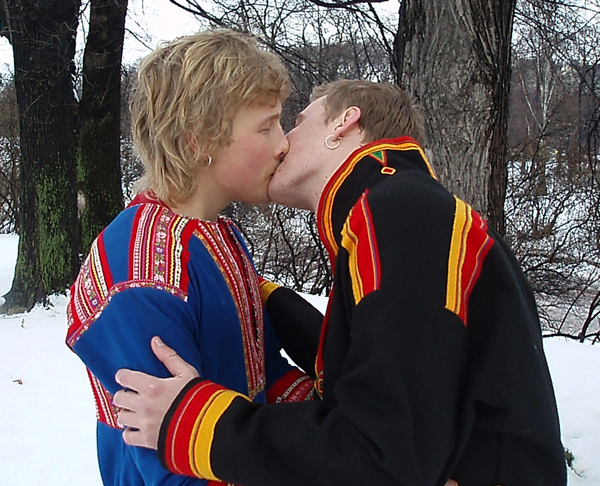 The spiritual kiss av Gjert Rognli.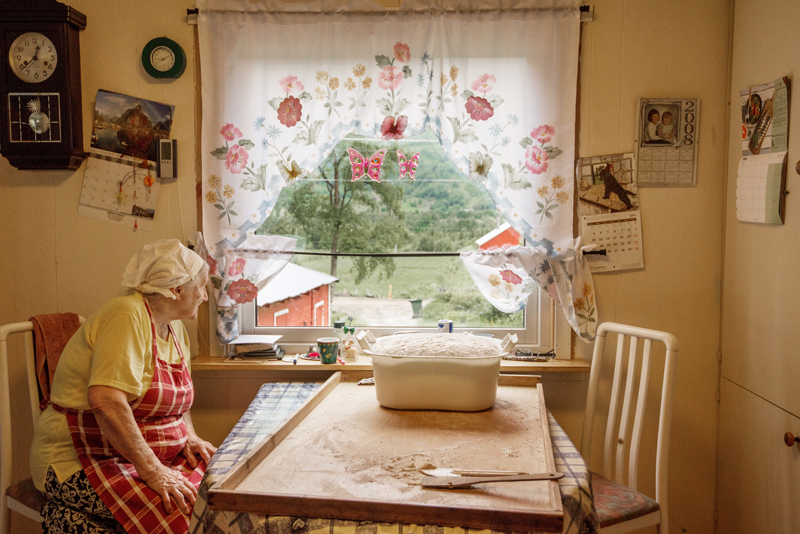 "Syv sorter - historier fra kjøkkenbenken". Reni Jasinski Wright.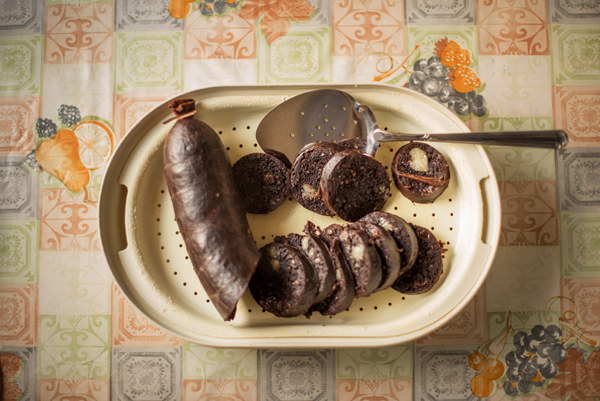 "Syv sorter - historier fra kjøkkenbenken". Reni Wright.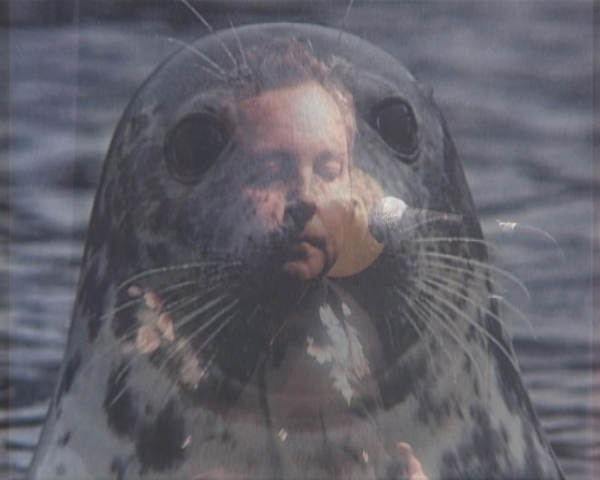 Mun rahkistan – In mun ge/ Je t'aime… moi non plus, videostill, 2005. Geir Tore Holm.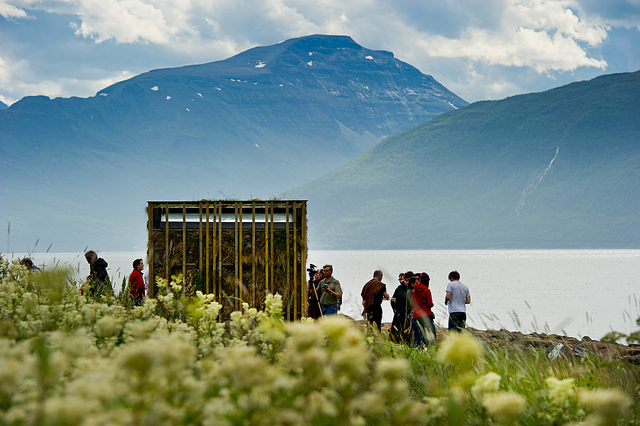 Åpning av Kuben. Riddu 2011.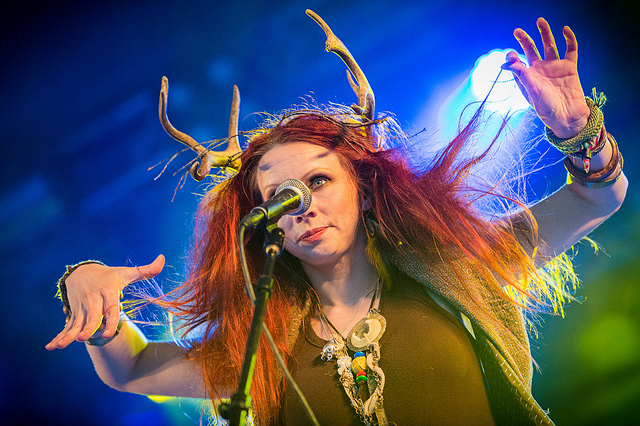 Elin Kåven på Riddu Riđđu. Foto: Ørjan Bertelsen.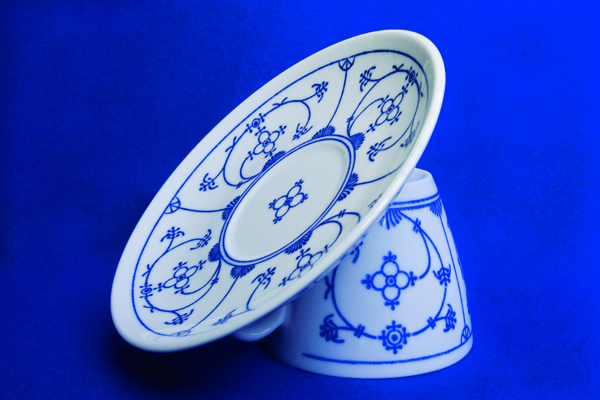 Parabol av Geir Tore Holm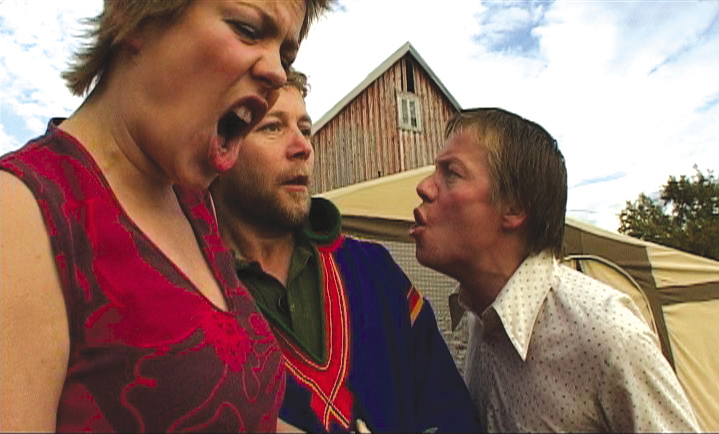 Fra filmen "Hurra for mamma". Totalteatret 2002.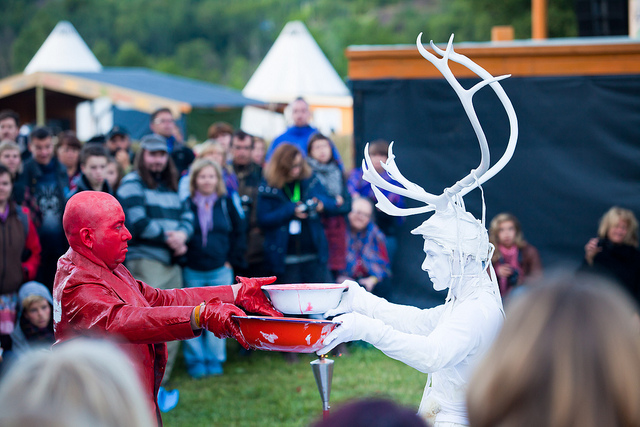 Riddu 2011. Foto: Marius Fiskum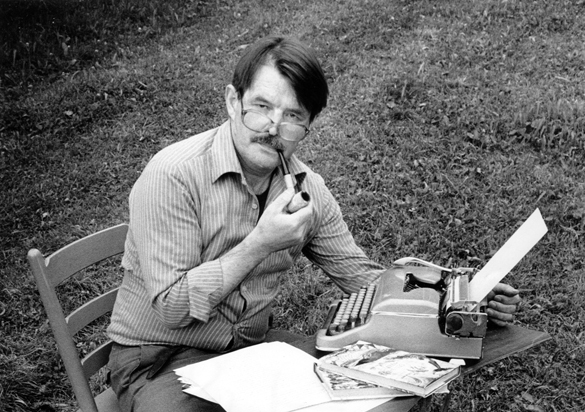 Forfatter Idar Kristiansen. Foto: Torgrim Rath Olsen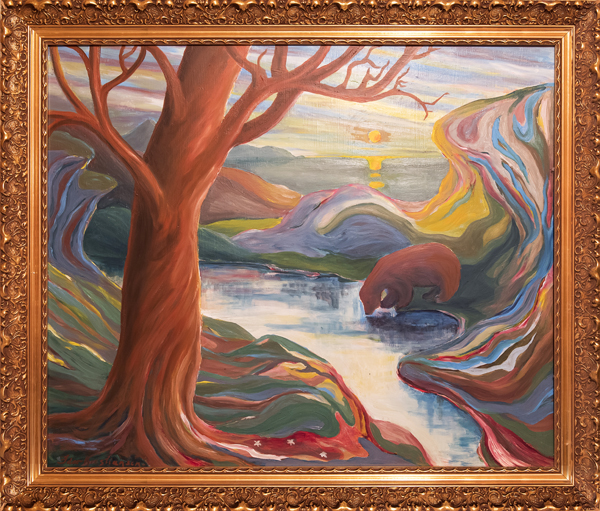 Maleri av Idar Kristiansen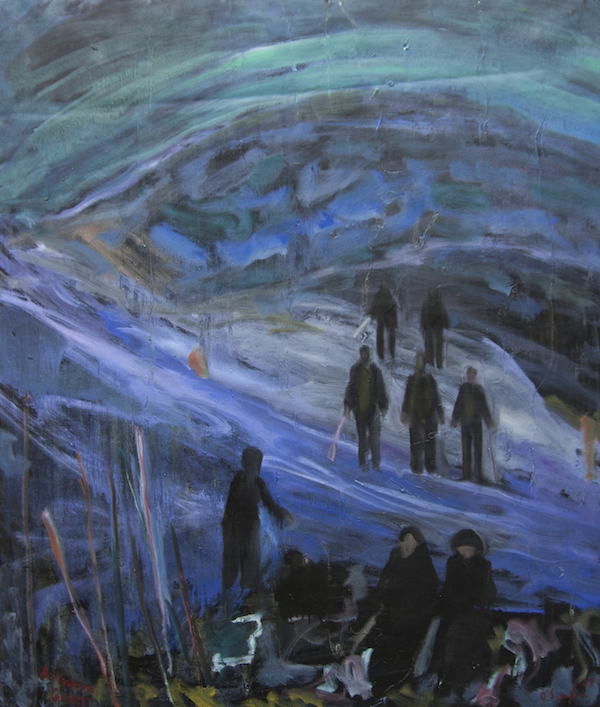 Fra Birtavarre gruver. Odd Marakatt Siveretsen.
Historien om Cujau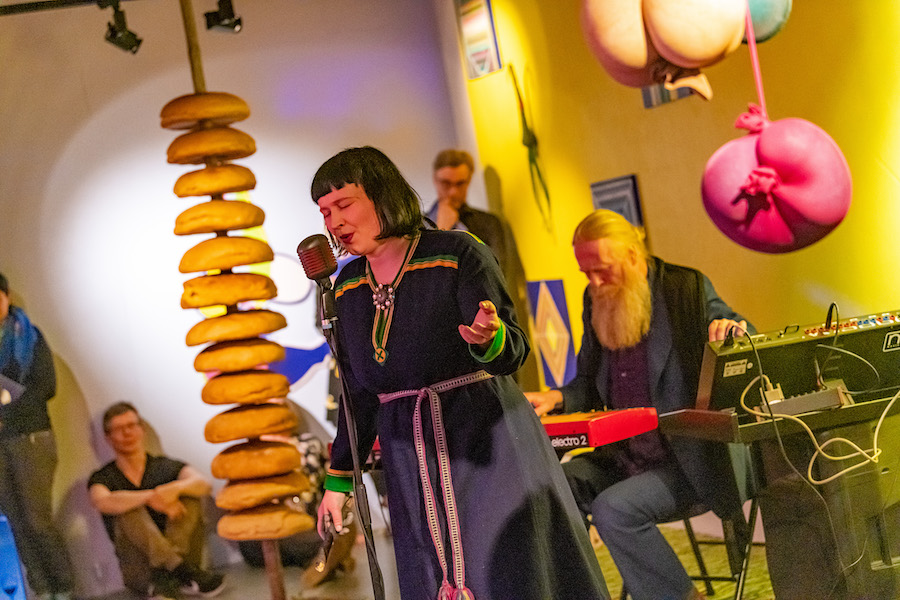 Marita Isobel Solberg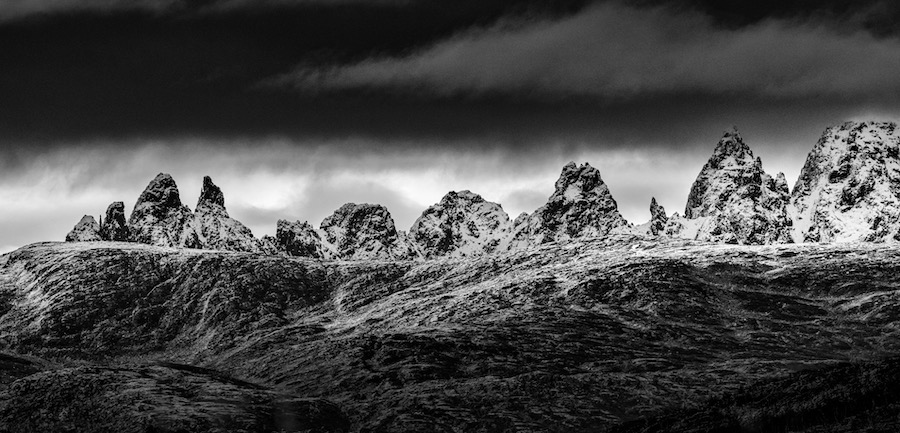 Foto: Jan R. Olsen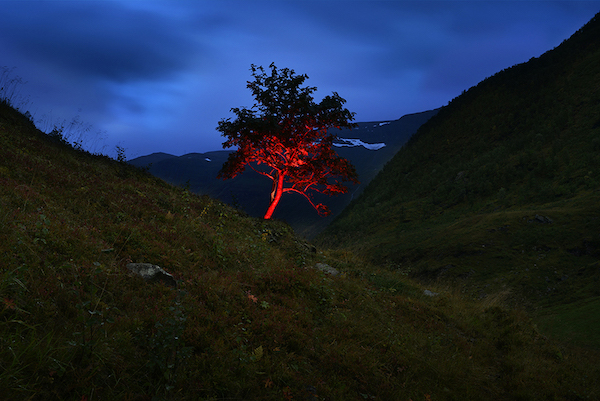 What nature knows, Gjert Rognli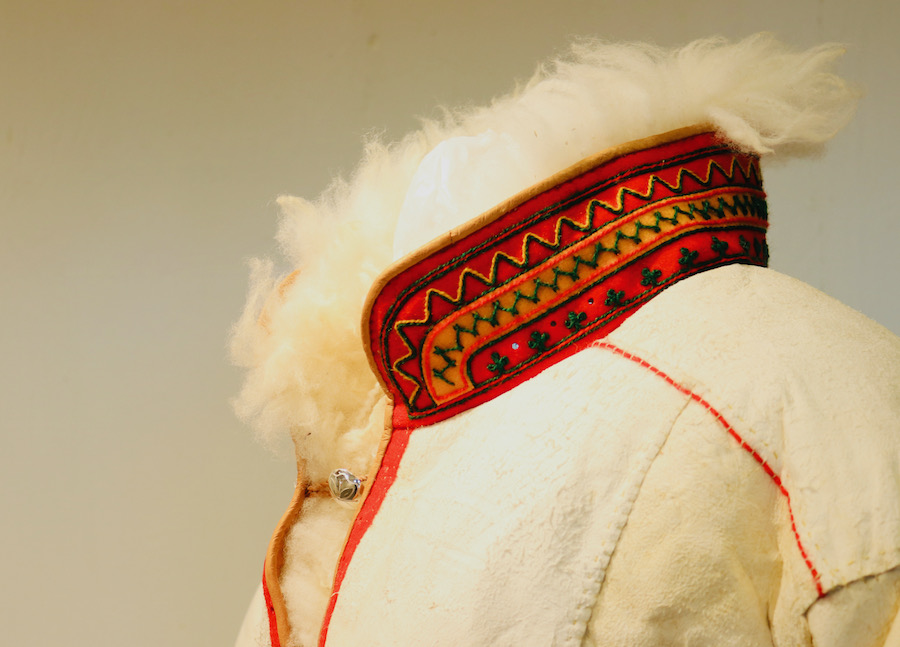 Dork sydd av Jorunn Løkvold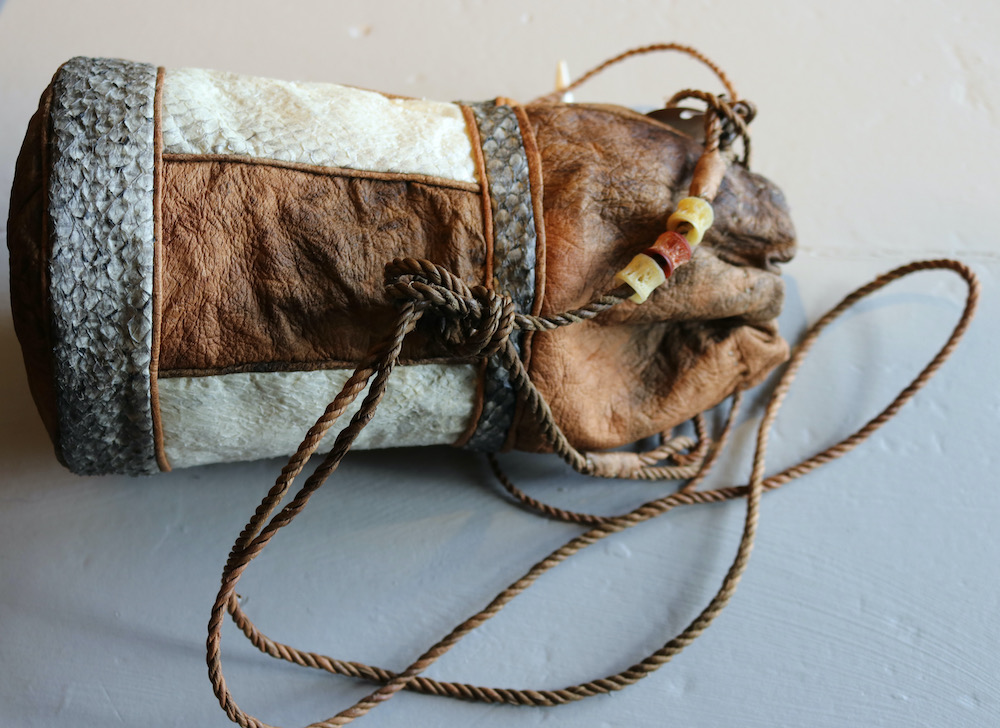 Veske sydd av Hilde Marie Lund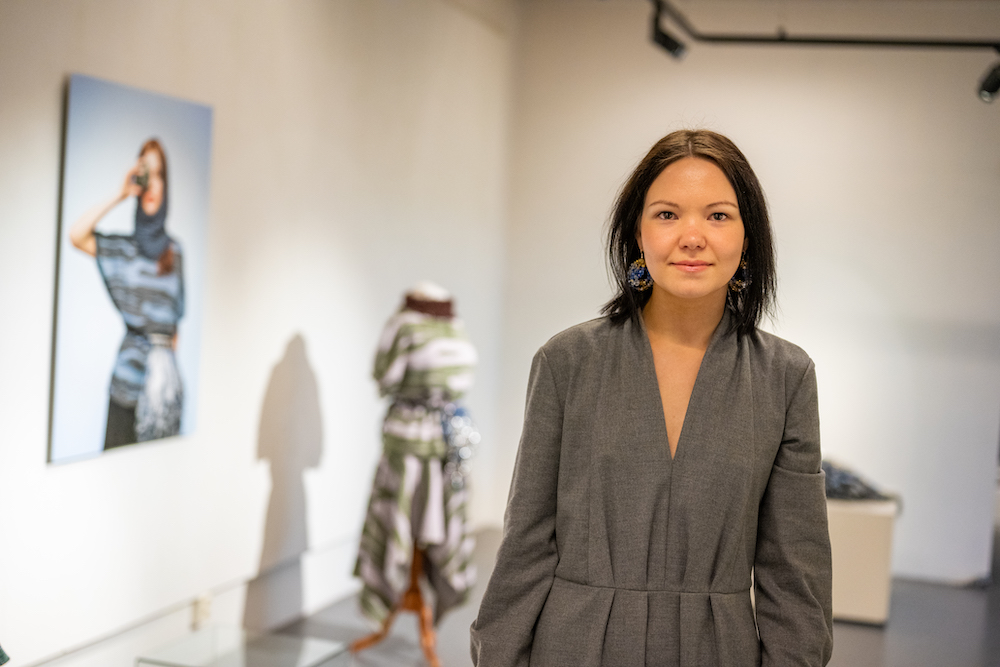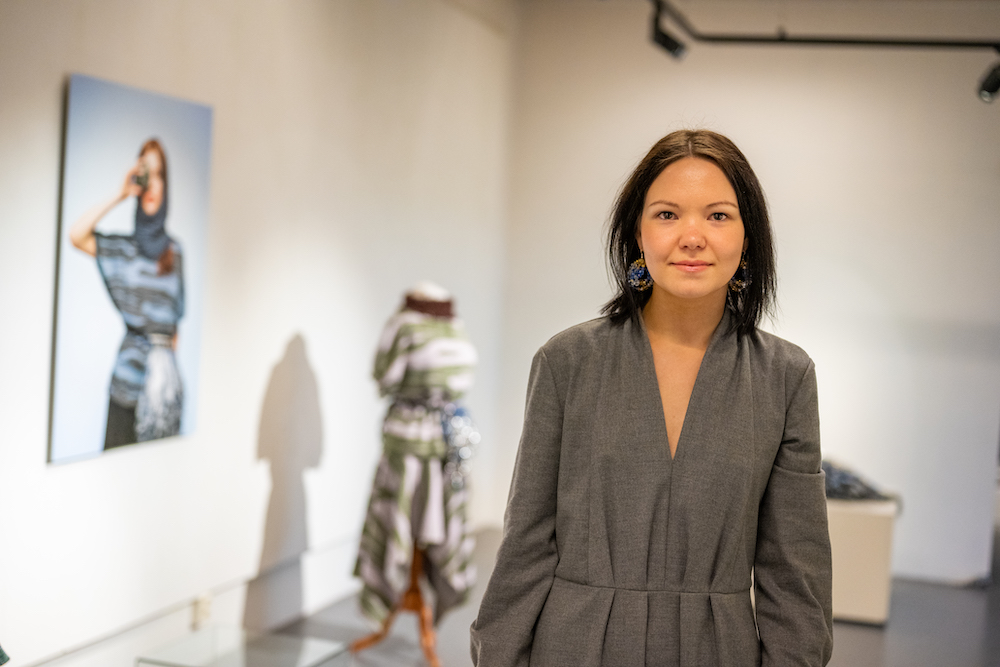 Designer Ramona Myrseth Salo. Foto: Ørjan Marakatt Bertelsen
Art, music and literature
Decay, pain, depopulation, shame, color, beauty, hope, mobilization…
There are many cultural variations amongst coastal Sami communities. Artists and writers with roots in North Troms illustrate this through various forms of artistic expression in literature, fine art, duodji, joik and contemporary music.